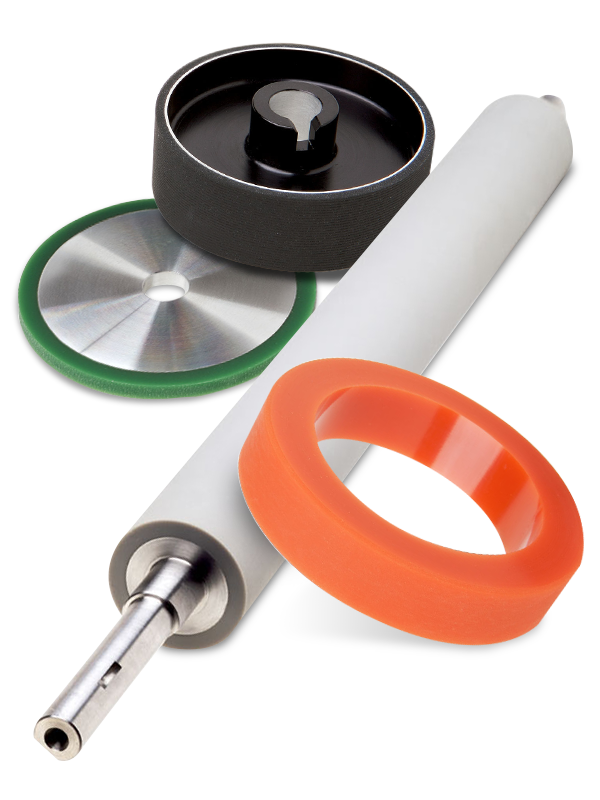 A Word About Custom vs Standard Rollers
For over 35 years, Polydrive has manufactured thousands of custom polyurethane rollers for a wide range of applications. We always encourage engineers to pursue the design of a roller which meets the requirements of their specific application rather than design around a standardized roller. We have been involved in the development of many of these rollers from initial concept to final design. Often these rollers share similar features, but few are identical and even fewer match our standard polyurethane line of rollers or the standard line of rollers offered by others.
This experience has led us to understand that it is impractical to develop a standard line of rollers with the expectation of meeting a significant portion of our customers needs. It is for this reason that we have designed our manufacturing processes to accommodate an unlimited number of combinations of dimensions, urethane hardnesses, colors, core configurations, and core materials. Whether ordering custom or standard rollers, Polydrive has no order minimums. We always appreciate the opportunity to help you in the initial stages of a design project.
Learn more about our: