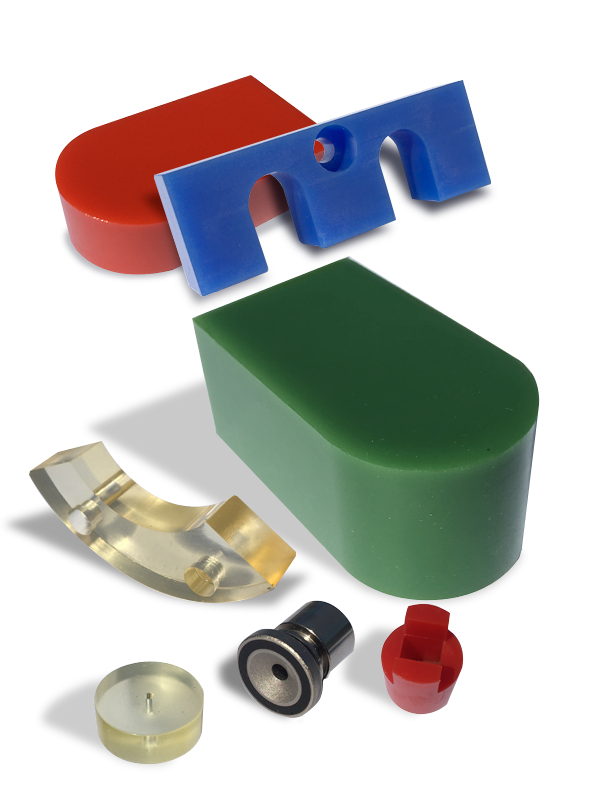 Pricing is contingent upon volume.
Contact us for a free quote!
Non-Roller Details
Polyurethane, in the 15A to 60D hardness range, is an excellent choice for non-roller applications where a tough, wear resistant, compliant, and non-scratching material is needed.
We regularly mold and machine a wide variety of components used as grippers, clamps, dampers, compliance couplings, friction drives, press pads, & strippers. These components are typically used in automated and manual manufacturing systems where they can be integrated in robotics, automation, machinery, inspection equipment, & fixtures.
Please contact us to see how a component made from one of our high quality industrial grade castable polyurethanes can be used to fulfill your challenging requirement.