ROLLERS
APPLICATIONS
Polydrive Industries, Inc. is the industry leader in custom
polyurethane products. We specialize in precision rollers
for a variety of OEM and after-market media handling
and drive applications.
POLYURETHANES
HIGH PERFORMANCE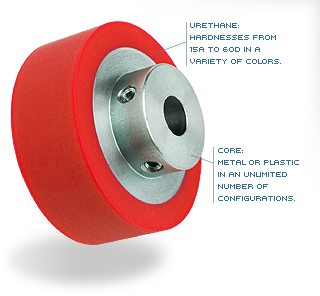 Core: Metal or Plastic in an unlimited number of configurations.
Urethane: Hardness from 15A to 60D in a variety of colors.
Toll Free
Get Started on Your Project
We offer manufacturing and engineering services to support design, prototyping and production. Get started on your polyurethane roller project or custom roller design by choosing an item below.